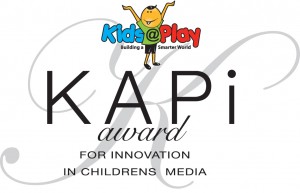 Announcing the 2013 KAPI Award Winners
December 17, 2012, Las Vegas, NV. The forth annual KAPi Kids at Play award winners have been named.
This year, 12 jurors selected eight products, one team and one individual to receive the awards. The products were picked from pool of 712 apps, video games, toys and other commercial digital products designed for children. This included 132 people and products that were formally entered. For the pioneer award, 14 individuals were considered.
The winners were honored during a ceremony that will took place Thursday Jan.10th in the Venetian Ballroom in Las Vegas, Nevada during the Consumer Electronics Show, at  7PM.
ABOUT THE KAPi AWARDS
The KAPi Awards are co-organized by Children's Technology Review and Living in Digital Times. LIDT organizes the Kids@Play Summit at International CES January 9-11, 2013. This includes a conference and an exhibition Visit http://kidsatplaysummit.com/
2013 WINNERS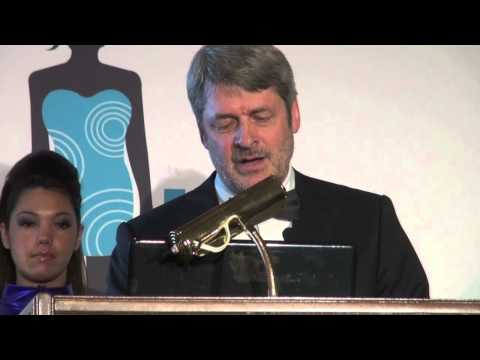 2013 KAPi JURORS
THE JUDGES for this year's KAPi Awards consisted of a panel of 13 journalists and/or expert children's interactive media publishers who used conference calls and online polling to narrow the selections. To protect the validity of the award, some judges were not permitted to participate in categories in which they had felt there could be a conflict of interest. In other words, no judge could vote for themselves.
Warren Buckleitner, CTR
Chris Crowell, CTR
Dan Donahoo, GeekDad and Project Synthesis
Chip Donohue, Erikson Institute
David Kleeman, American Center for Children and Media
Ann McCormick, Learning Friends
Frank Migliorelli, Migidea and NYU
Robin Raskin, Living in Digital Times
Reyne Rice, Toy Expert
Carly Shuler, Play Science
Andrea Smith, Mashable
Aleen Stein, Organa
Scott Traylor, 360KID
THE KAPi CONFERENCE & EXHIBIT
The KAPi Awards are given during the Consumer Electronic's Show, and are part of an exhibition and conference. The conference takes place Wednesday January 9, from 9 to 1:30 in room N256 in the North Hall in the Las Vegas Convention Center.
The program starts with Nolen Bushnel and ends with David Pogue; and includes panels on virtual worlds, tablets, toys and other forms of new technology.
ABOUT LIVING IN DIGITAL TIMES
In 2008, Robin Raskin founded Living in Digital Times, a company that produces numerous lifestyle exhibits and conferences including many at the International CES the "world's most important technology event," owned and produced by the CEA (Consumer Electronics Association).
ABOUT CHILDREN'S TECHNOLOGY REVIEW
Founded in 1993, Children's Technology Review is designed to help parents, librarians and teachers better use technology with children by providing objective, comprehensive coverage of all forms of commercial products. CTR contains no advertising. It is published monthly for $30/year.