A Recognition of the World's Best Digital Publishing for Children

The 2017 contest deadline is January 31, 2017.  Read about the award.
Check back the first week of December for the 2017 entry form link.
GENERAL BACKGROUND: New technologies have given children's storytellers innovative ways to practice their craft.  The BolognaRagazzi Digital Award was established to identify excellence in an emerging category of exciting products. From 1997 to 2002,  the Bologna Children's Book Fair and Children's Technology Review collaborated to coordinate the Bologna New Media Prize. In 2012, the prize was modernized with a new jury and a sharper focus on "narrative driven interactive media." This is in an effort to recognize and encourage excellence and innovation in the category of children's digital publishing on a global level. The contest is called the BolognaRagazzi Digital Award, and it is now integrated with the BolognaRagazzi prize for printed books. It is free, and open to any publisher.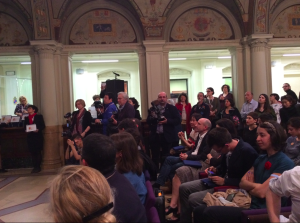 The annual  initiative is a comprehensive worldwide search for the state of the art in design and craftsmanship when it comes to narrative driven children's interactive media.
WHO CAN APPLY? The award is open to all publishers and developers of apps made for children between the ages of  2 and 15 years old.
HOW DO I REGISTER? Here is the entry form.
IS THERE A COST TO ENTER?  No.
WHAT TYPES OF PRODUCTS ARE YOU LOOKING FOR? Apps or other forms of interactive media related in some way to to children's books (adaptions of, or inspired from). They must be current, published within the past year, up to the deadline.
WHO WILL CHOOSE THE WINNER?  A jury of international experts in digital media and illustration who meet in person, prior to the Bologna Children's Book Fair, to debate and choose the winner. The winner will be announced on the first day of the fair, which takes place in Bologna, Italy. With the exception of the chair, three of the jurors serve 3 year terms.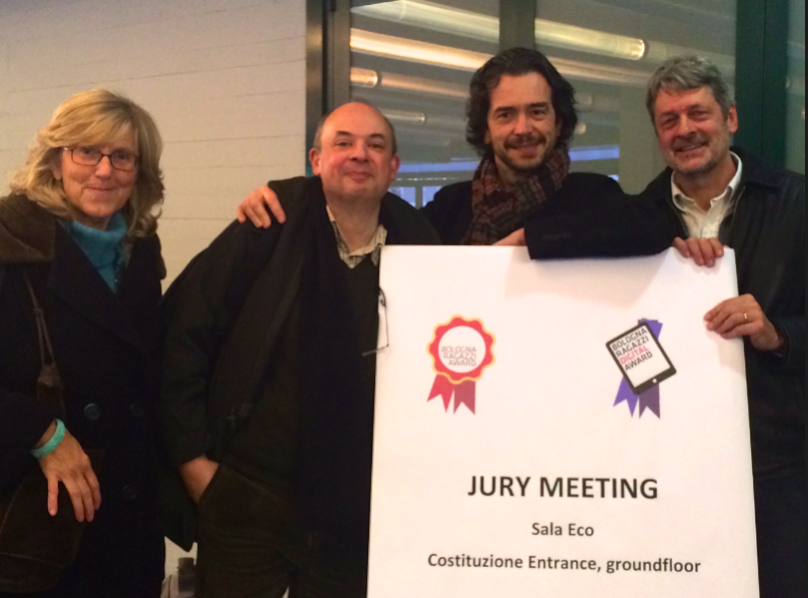 2016 Bologna Ragazzi Digital Award Jurors
Warren Buckleitner has been reviewing children's interactive media since the 1980s. He teaches Interactive Design at The College of New Jersey, and is the editor of Children's Technology Review and creator of the Dust or Magic Institute and the Mediatech Foundation. He's covered children's tech for The New York Times for a decade, and is a former preschool and elementary school classroom teacher who holds a Ph.D. in Educational Psychology. Buckleitner helped the Bologna Children's Book Fair create the first award in 1997.
Paulien Dresscher is a filmmaker, researcher and educator in the field of new media and digital culture. Currently she is working at Cinekid as Head of the New Media Department and advisor at the Flanders Audiovisual Fund (VAF) and the Creative Industries Fund NL. Paulien Dresscher is living with her husband and daughter on a sailing ship in the center of Amsterdam. Paulien Dresscher holds a Bachelor degree of Media and Fine Arts from Minerva Academy in Groningen, as well as both Masters in New Media and Research Masters in Media Studies from the University of Amsterdam.  Specialties: New media and digital culture: screen cultures, media art, online video, film, storytelling, the technological imaginary.
Valeria Petrone was trained in Art school in Milan and London. Although still maintaining links with publishers in the U.K., she has extended the scope of her activity to include publishers in the United States, Japan, France and, of course, Italy, where she lives. Her work includes children's books, book covers, editorial and advertising illustration, paintings and sculptures. She has exhibited in Italy and abroad. Her work has received recognition from Society of illustrators NY, 3×3 Show, American Illustration, Communication Arts, Original Art Show NY, Creatively Quarterly and Italian Illustration Annual.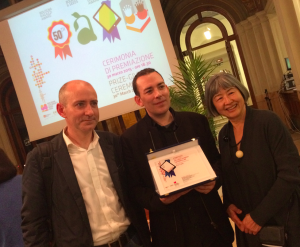 Max Whitby founded the app development company Touchpress Ltd with Theodore Gray in 2010. He was CEO for the first four years when Touchpress published many ground-breaking apps including The Elements, The Waste Land, The Orchestra and Disney Animated (named by Apple Best iPad App 2013). Max has a PhD in Chemistry and started his career at the BBC where he led an early collaboration with Apple. He co-led a management buy-out and subsequent IPO of the BBC's pioneering Interactive Television Unit.   Max has recently embarked on an ambitious new venture at The Red Green & Blue Company Ltd (an independent production house he founded in 1987) to produce a digital high school chemistry course.  He has a lifelong interest in natural history, which takes him filming around the world.
ABOUT THE BOLOGNA CHILDREN'S BOOK FAIR
The Bologna Children's Book Fair is the most important international event dedicated to the children's publishing industry. In Bologna, authors, illustrators, literary agents, licensors and licensees, packagers, distributors, printers, booksellers, and librarians meet to sell and buy copyright, find the very best of children's publishing and interactive media production, generate and gather new contacts while strengthening professional relationships, discover new business opportunities, and discuss and debate the latest sector trends. The fair attracted 1200 exhibitors coming from 66 countries and 5000 international professional trade representatives in 2013. The Fair offers more than 20.000 square meters (about 215.000 square feet) of exhibition space with a simple and easy-to-understand layout.
For further information:
Bologna Children's Book Fair – Piazza Costituzione, 6 – 40128 Bologna
Tel. 39 051-282242/282361 – Fax 39 051 6374011
E-mail: bookfair@bolognafiere.it