List/Grid

Tag Archives:

drawing

Review Excerpt: The idea is to race to see who can most accurately fill in a target shape. You start with a simple circle, and end with a rather complicated picture of an animal. It ...

Review Excerpt: This collection of coloring tools and six arcade-style games is fused into a high quality Disney cartoon called No Service. In the story, Mickey and Donald swap clothing ...

Review Excerpt: More bite-sized than "Don't Let the Pigeon Run this App", this collection of five activities offers plenty of sillyiness, good big band music and variety; ...

Review Excerpt: This is a set of guided drawing lessons that makes it possible to see the lines you are supposed to draw before you draw them. It's another example of a pedagogy ...
Review Excerpt: This is a set of self-correcting art sketching tutorials, with content sold as an in-app purchase (the first two levels are free). Created in Toronto by artist Peterson ...
Review Excerpt: This app features 48 interactive comic pages; two reading modes -  panel by panel and autoplay; music and special sound effects in each panel; special sections on the ...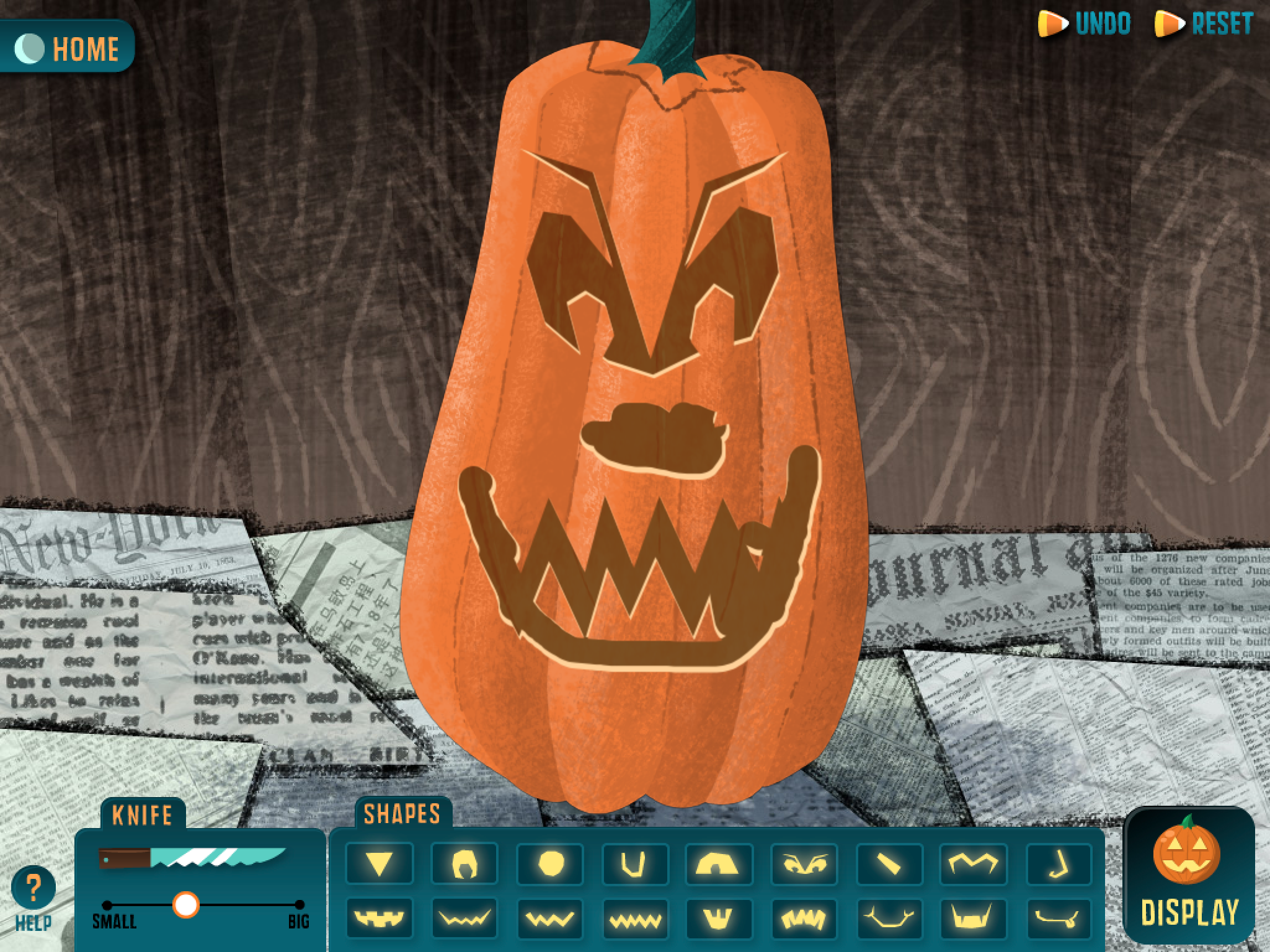 Review Excerpt: In this app, children first choose from five pumpkin shapes. They can then either freely carve (with an adjustable-width knife) or they can select different eyes, noses ...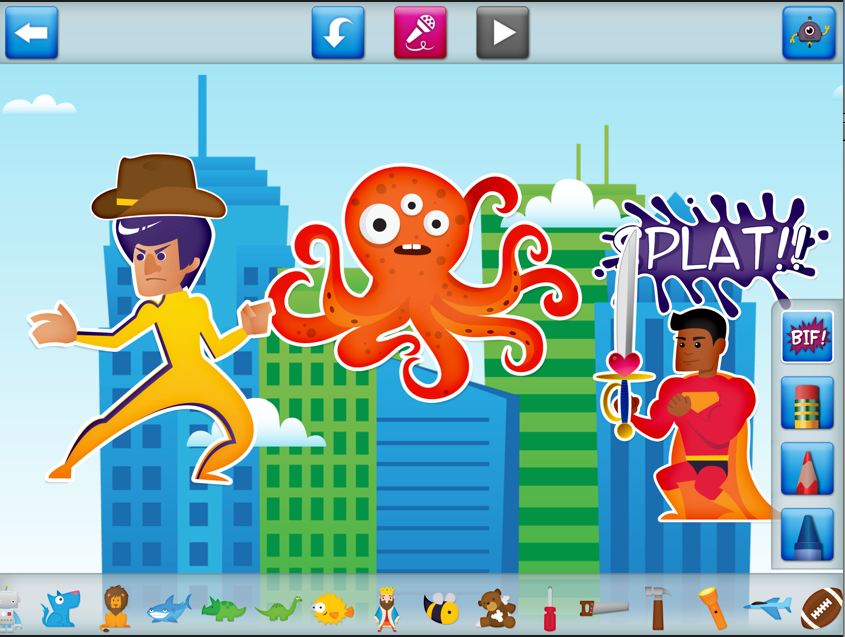 Review Excerpt: This third creativity app from Duck Duck Moose lets you make your own animated, self-narrated puppet shows. Like Draw and Tell and Princess, this app is easy to use ...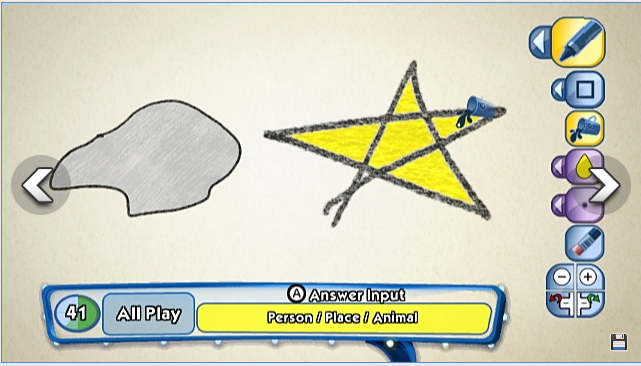 Review excerpt: Designed to work with the uDraw GameTablet (required) this is a screen adaptation of the board game where you sketch and guess clues. Content includes 3,000 clues, for ...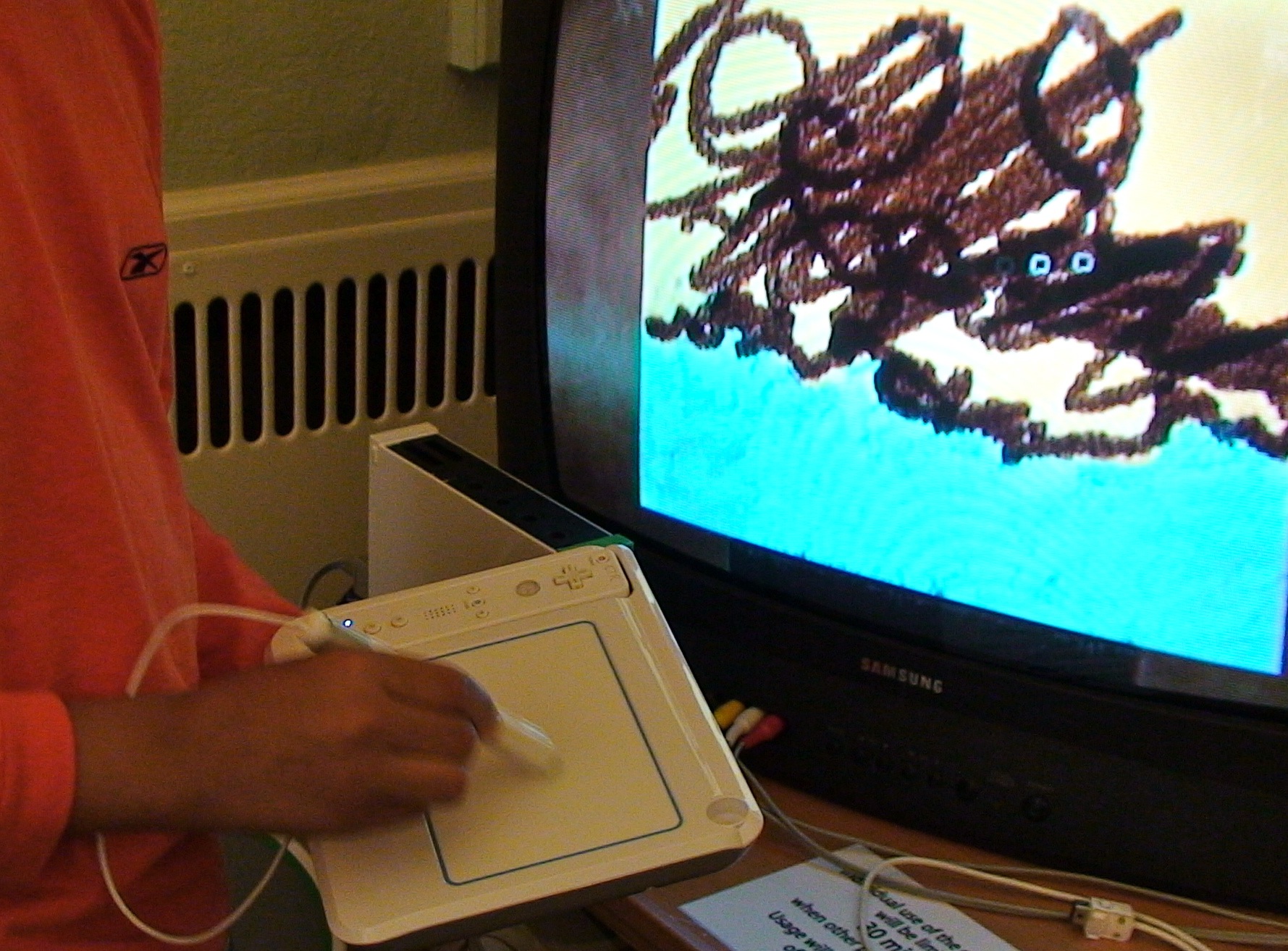 Review excerpt: uDraw Studio is the drawing package that comes bundled with THQ's uDraw GameTablet. You can paint, draw, and color with nine tools. For example, you can draw simple ...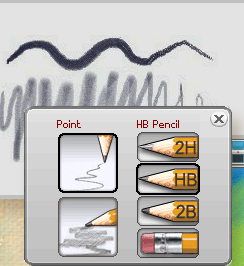 Review excerpt: Turn your Nintendo DS into a serious artist tool with this new $20 cartridge from Nintendo. Using the DS stylus as a pencil or paint brush, you can choose to work through ...
Review excerpt: This maze game app is part of the "Learning is fun" game collection. Your goal is to help the UFO find the exit by following a predetermined path with your ...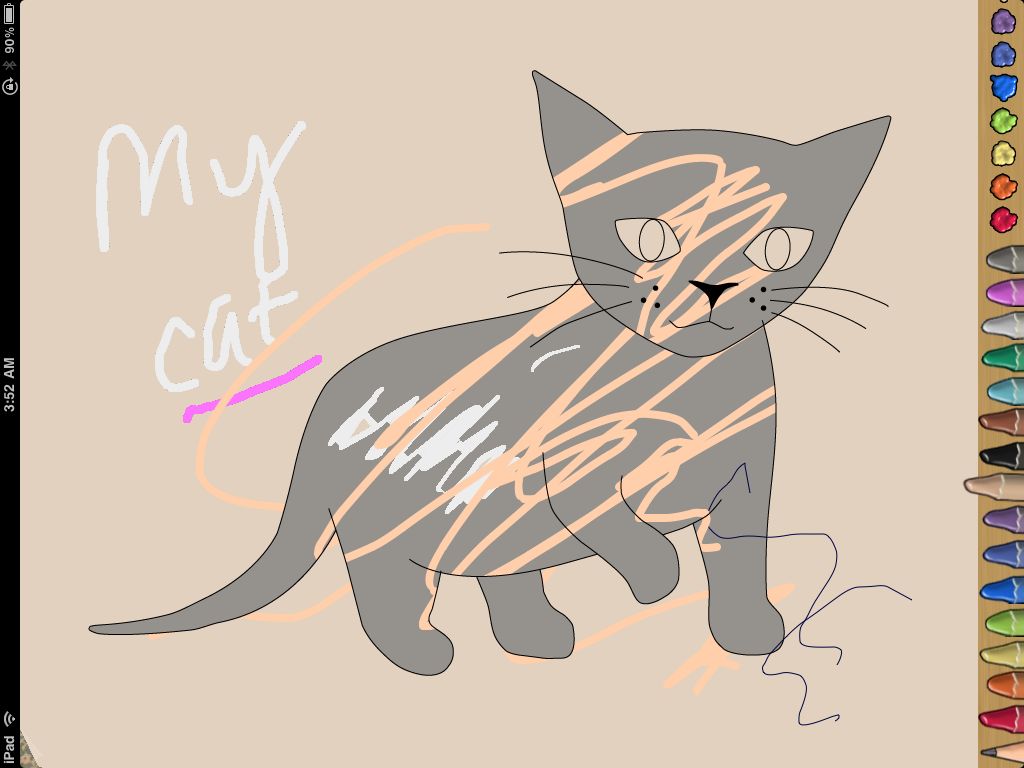 Review Excerpt: Available in both free and full versions for the iPhone, iPad and iPod Touch, Drawing Den is a coloring program that offers eight pictures that you can color, and there ...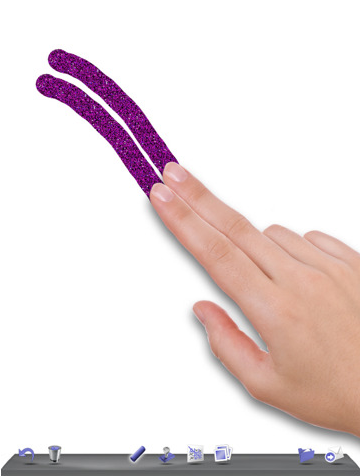 Review Excerpt: It used to be when you wanted to sketch out the plans for an invention, you grabbed a napkin. The iPad equivalent is Doodle Buddy, a multi-touch sketching utility. Content ...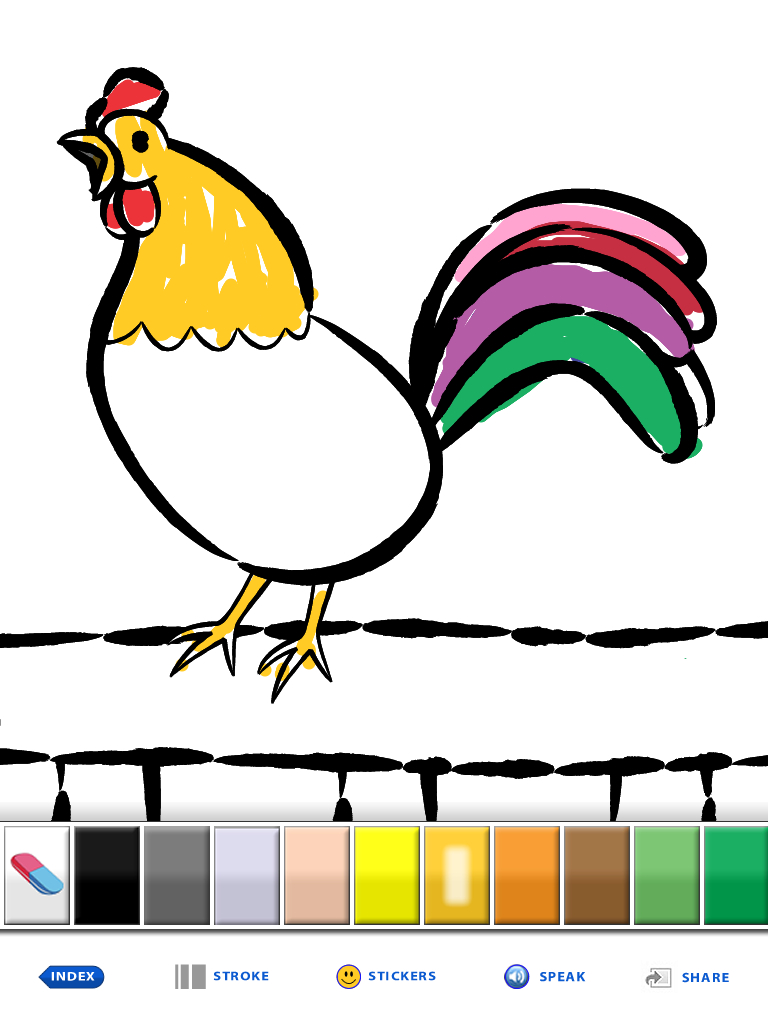 Review Excerpt: This open-ended drawing program gives you the best of both worlds — free one finger scribbling on a blank screen, or coloring on one of 50 traditional-looking ...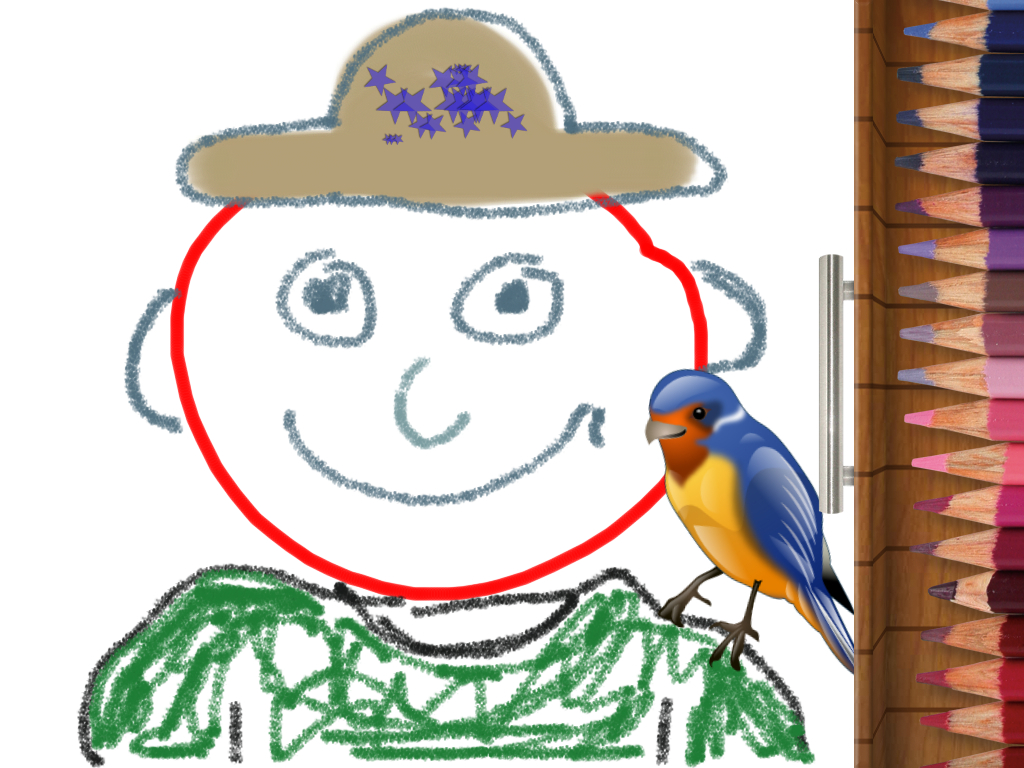 Review Excerpt: Turn your iPad into an easel with this drawing experience. Content includes just two brush sizes (a bit limited), 60 colored pencils that look realistic on the textured ...