The month of December always raises some familiar questions from our subscribers — especially parents and grandparents buying gifts. For the best possible answers, we tap into the power of new and improved CTREX database. 
Children's tablet choices abound this year. You can get a "toy-like" LeapStart for $40, or an Amazon Fire Kids (prices start around $50, with hidden additional costs). There are many Android based models hovering around $100 but they have limited app options. Based on the theory that a tablet is only as good as the apps that it can run, it still makes the most sense to spend more at first for the platform that offers the most options. Once again, that means Apple's iOS (aka iTunes), which still has a 10 to 1 children's app advantage over Google's Android (aka Google Play). So while an iPad costs a bit more, it's worth the investment because it combines ease of use with the widest selection of apps.
Q. And Which iPad Should I Get?
The lowest cost 32 MB iPad or iPad mini (Wi-Fi only). See http://reviews.childrenstech.com/ctr/fullreview.php?id=16265
We found one (and iPad Mini 2 with 32 MB) at Walmart for $260. Put it in of the many high density foam cases sold on Amazon.com for $10 to 35. Read the case reviews carefully, because iPads come in many shapes and sizes, and some cheaper cases can block access to controls or ports.
Q. How Should I Set up the iPad?
iPad Gift Preparation is very important. You can't just hand a child something as powerful as an iPad and expect it to deliver a developmentally appropriate experience. Success depends on some prep work on your part. If you're giving the tablet as a gift,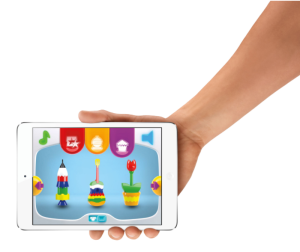 before you wrap up your child's new iPad, open the box and put in your iTunes credentials so they are in place. You may decide to give your child their own iTunes identity, with a gift card credit. If so, know that this involves setting up an email account. Or you might choose to keep the device under your own Apple identity. Use the preferences to customize the tablet for your child. Set up the "Restrictions" options if you want to prevent your child from deleting or buying apps. Use the "Do Not Disturb" settings to make sure the iPad won't disturb your child after bedtime. Preload it with quality apps, so it will work right out of the box.
Coming next…Which Apps Should You Download?