Note that this is an excerpt from an 2014 article in CTR. Watch the John Cromie video before you start reading http://youtu.be/R82og144EG8.
John's story, called "the publisher, the app, and his budget" describes how a grand app idea can end, sadly, if it is approached with traditional thinking. His talk was one of two, behind-the-scenes presentations on what Cromie calls "app-craft" given at the first ever Dust or Magic Bologna Masterclass, held the day before the Bologna Children's Book Fair.
A second presentation approached the topic from a fiction angle, given by Kate Wilson of Nosy Crow. Wilson provided a generous look into the Nosy Crow creative process.
Here are some observations that were loosely transcribed from the talks, and should not be taken as direct quotes from either speaker without their permission.
Fiction Case Study: KATE WILSON, Managing Director of Nosy Crow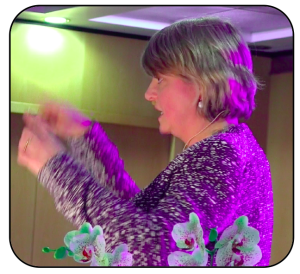 Nosy Crow is a 15 person company that has published 100 print books and 12 apps that have inspired the field of children's appmakers.
Some main points from Kate's talk:
Fairy tales are extraordinarily robust, which is why we like to turn them into apps. You can bend them and you can twist them, whether it's in a book, film or app — and they don't break. There's a good reason they've been going for 100's of years.
Today's children come to an iPad with an expectation about screens, and reading must not be the most boring option for them. We're trying to create new kinds of reading experiences that present different types of reading opportunities in a non-linear way.
Making our apps is not like a relay race, where one person hands off a job to another. The process is fluid and dynamic, and requires a lot of give-take and revision.
When I design, I try to empower the child. How scary should we make it? That type of decision affects the level of complexity and the interaction, and it must be just right for the intended audience.
Nosy Crow apps start with original source material. Little Red Riding Hood began with a close look at ways the story has been told and retold over the years. The idea of giving the girl a choice in the path she takes to get to Grandma's house came from came from one of the classic early versions of the story. Finding these things takes research.
Nosy Crow infuses fiction with real elements. The clouds in Jack and the Beanstalk come from photographs of real clouds; and a well where Jack finds a key is made from stones that were photographed at a castle in North Wales.
An iPad screen is roughly the size of one page of a board book. That's not very big, and can feel very limiting to a publisher who is used to a large format printed page. That's why Nosy Crow has implemented several page expanding features, such as the ability to scroll or zoom. We also use motion driven 3D effects to help to make a child feel welcome.
We have two levels of writing. One has the main story, with a beginning, middle and an end. On top of that, we float non-linear writing which consists of conversations between the characters that, if we're doing it right, increase your understanding of the characters, but won't interfere with the story.
Imaginative engagement already exists in a book. Our app design invites them further into the experience.
Like Touch Press, we prefer to use native tools to increase our control over the medium. It's harder, but we've been able to create a box of code with each app that gets better and better.
It is so important to test with children. We keep lists of the bugs to fix on a collaborative list. We've learned that left and right handed children touch the screen differently, and we've had to adjust such things as which direction characters enter a scene.
Making an app is a collaborative and collective process, rather than based on a single individual's talents (Wilson frequently seconded Cromie's message about the need for creative teams working together). The work is anonymous in a lot of ways, and that's quite an interesting concept.
———————–
Buckleitner, W. (2014)  Lessons in App-Craft. Children's Technology Review, April 2014, pages 5-6.