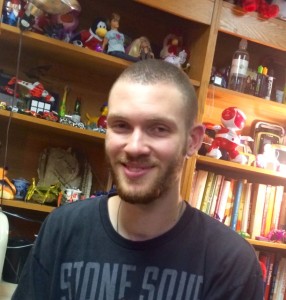 As our summer slips away, so do our College interns, and we're always so sad to see them go.
Michael Sluby has been working tirelessly for the past two years as a reviewer and video editor.
He'll be starting his Senior year at the University of Rhode Island, where he's studying Business and Journalism. He graduates next year, if you're looking for a good writer/editor who is extremely cool under pressure. We'll miss his quiet wisdom around the office, and above all — his excellent editing.