Children's Technology Review
August 2015
Volume 23, No. 8, Issue 185
CTR is available as a subscription only review database (available for $20/year) plus a weekly and monthly newsletter. You get all three for $60/year. See our Subscription Options.
We have the tools… let's change the world
Whenever I review a great app like Blox 3D World Creator (on the cover of this month's issue, and reviewed on page 7) I'm bothered by the reality that — when you take a global point of view — only a tiny fraction of the world's 2.2 billion children will ever get to use it.
According to UNICEF's 2014 "Every Child Counts" report http://uni.cf/1DRWDgds, many children still are lacking in nutrition and health care, not to mention Internet access and a spare iPad.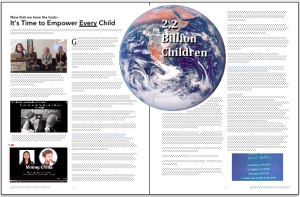 That's why we're exploring the access issue in depth, starting on Page 4, which summarizes three Dust or Magic YouTube talks. You'll learn about organizations who are working on the problem, as well as some of the issues they face.
More ideas for wrist computers
My Apple Watch loaner has been subtly changing my life in very small ways. My wife uses it to see how many calories we burn on our evening walk and I find myself answering texts and calls on my wrist instead of fumbling for a few seconds to take my iPhone out of my pocket. If it's changed me, what could it do for a child?
Imagine:
Lunch money on the wrist via Apple Pay.
Taptic reminders, to help a preschooler "feel" their way through a daily routine, or a reminder to a 7th grader that they've been sitting for more than an hour playing the same video game, and that they've only burned 230 calories so far today.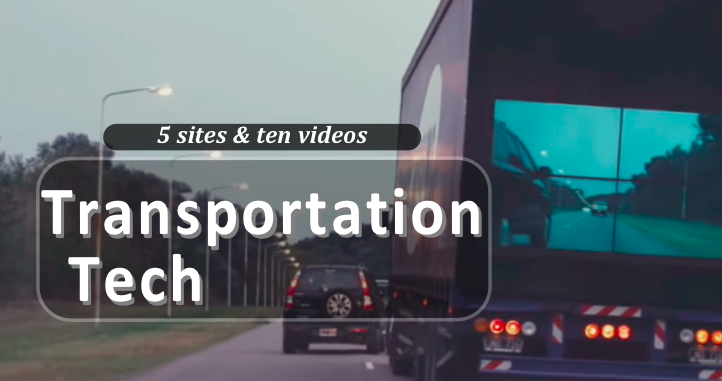 LittleClickers: Transportation Tech
We all know how technology has changed toys and telephones. But what about cars and trucks? Here are five amazing examples of how technology is changing the cars and trucks of the next generation. Here's the magic link: http://littleclickers.com/transportation-tech/
Children's Technology Review
August 2015
Volume 23, No. 8, Issue 185
Beyond Cats! Grade 1 Math Practice, p. 6
Beyond Cats! Kindergarten Math Practice*, p. 6
Blox 3D World Creator*, p. 7
Cat in the Hat – Read & Learn*, p. 7
Chatsters,
Children's Countdown Timer, p. 8
Clangers – Playtime Planet, p. 8
Crayola DJ, p. 8
Cuphead, p. 9
Fingle*, p. 9
Groove Cube Shutter, p. 9
HEXBUG Inchworm, p. 10
Intro to United States, p. 10
It's Not Water, It's Words!, p. 10
Kids Toy Car Game Simulator to Play and Learn!, p. 11
Legend of Zelda, The: Tri Force Heroes, p. 11
Mario Tennis: Ultra Smash, p. 11
Miximal*, p. 12
More or Less*, p. 12
Multilingual First Words, p. 12
My Brother is a Superhero, p. 13
My Little Cook: I Prepare Tasty Pizzas, p. 13
Ozobot Bit, p. 13
PAW Patrol Draw & Play (v. 1.2), p. 14
Paw Patrol Lookout Playset, p. 14
PAW Patrol Rescue Run, p. 15
Puzzlets, p. 15
Roald Dahl's Twit or Miss*, p. 16
Sims FreePlay, p. 16
Steve Reich's Clapping Music*, p. 16
TETRIX PRIME Starter Set, p. 17
Transformers: Robots in Disguise*, p. 17
Twelve a Dozen*, p. 17
World of Lexica, The*, p. 18
Wuwu and Co.*, p. 18
Zoombinis, p. 19