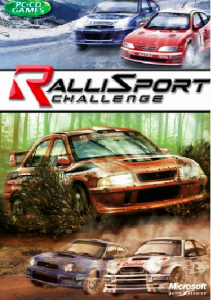 This article was reprinted from the August 2014 issue of Children's Technology Review. Click here to subscribe and be the first to get ad-free, original articles like this one.  
by Warren Buckleitner
A link on a post on the Dust or Magic facebook page (by Michael Colombo) provided a link to a touching story about a boy who discovered an old Xbox racing game that he used to play with his father when he was four years of age. The father died when the boy was six. The original comment has similar stories.  Here's the original story, followed by some excerpted responses. The original strain came from a PBS YouTube video about the spirituality of video games, at http://youtu.be/vK91LAiMOio.  We've edited for grammar.
Well, when I was 4, my dad bought a trusty XBox…  you know, the first, ruggedy, blocky one from 2001. We had tons and tons and tons of fun playing all kinds of games together, until he died when I was just 6. I couldn't touch that console for 10 years. But once I did, I noticed something. We used to play a racing game, RalliSport Challenge. Actually pretty awesome for the time it came. And once I started meddling around… I found a GHOST. Literally.  You know, when a time race happens, that the fastest lap so far gets recorded as a ghost driver? Yep, you guessed it – his ghost still rolls around the track today. And so I played and played, and played, until I was almost able to beat the ghost. One day I got ahead of it. I surpassed it, and… I stopped right in front of the finish line, just to ensure I wouldn't delete it. Bliss.
SOME RESPONSES FROM YOUTUBE AND A RE-POSTING ON YAHOO.COM:
3Drtst says: That's a touching story. It's the idea of spending time with his dad playing video games together that brings back memories for him. The ghost car is just a reminder of what they did together, it's the direct result of a computers memory of the last time his dad spent time with him. A lot of people will keep old voice mail messages and home videos for good memories with their parents and loved ones to go back on good lasting memories. One of my favorite pastimes with my dad was when he took me fishing and camping almost every summer with my brothers. We got outside to spend quality one on one face time without too much distraction; just us and the wilderness and him showing us some outdoor survival skills. That is something I'll always carry with me and hopefully have an opportunity to pass on down to the next generation some day.
Chris 1:  Very cool, sounds like the start of a movie script. But remember, we all leave "ghosts" in our wake in one form or another. Something you build, or teach, or a seemingly insignificant word to a stranger in passing… Everything you do slightly, or monumentally, changes what history would be had you not been there. It is an immortality that begins the moment you're conceived.
Warren Buckleitner: Mike, thanks for this reminder to parents to spend quality time –whether fishing, building a treehouse, going for a walk… or playing video games … with their kids. This is the stuff that sticks and "ghosts" take many forms. It's sad to think that there's an entire generation of closed-minded parents who don't understand the power of interactive media. Consider this comment — I found it about 50 down in the original story from "John 1″ on the Yahoo post:  "My Dad never would've played games with me on any console. He thought they all were a waste of time, unless they were educational, and any time spent on a gaming console were better spent outside. It continued with the shows I chose to watch. I was in high school when I started watching Smallville, and I can't tell you how many times he would just gripe about it and tell me to turn it off, telling me Smallville was for "small minds." The idea of a father willing to play video games with their son is quite touching. An idea hard for me to imagine, but nice that there are fathers out there willing to connect with their sons."
This article was reprinted from the August 2014 issue of Children's Technology Review. Click here to subscribe and be the first to get ad-free, original articles like this one.