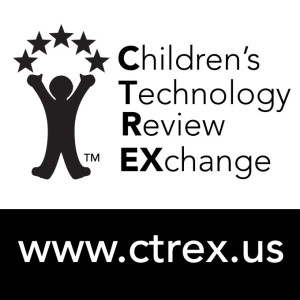 KNOWN CTREX SERVER OUTAGES AND/OR UPDATES
June 21-22, 2017
We'll be having a planned shutdown over the next 48 hours as we move to our new office. Watch for updates here.
5:00 PM Full service restored. If you're having trouble logging in, please contact us or call 908-284-0404. 
1:32 PM EST Monday June 20, 2016   — CTREX server has been shut down for updates.
6/20/2016 there will be a planned outage update on June 20 between 1 to 5 PM EST.
1/25/2016 service restored around 10:30 AM EST.
1/25/2016 A snowplow broke a cable at 1:45 AM EST. We expect to have full CTREX service restored by 12:00 noon EST and will keep you posted.
1/22/2014 All is well. If you see nothing above this date, there are no outages or planned outages. If you're having trouble logging in, please contact us.
11/19/14 Added printing reports feature (subscribers only). Lets you send your set of reviews to a printer friendly or PDF format, when in list format.
11/19/14 Added "deep search" feature (gives you the option of searching within the text of the review itself, in order to pull up obscure or historical information).
10/8/14 Added new lists, pioneers, video view mode and improved site navigation.
9/22/14 Added "Editor's Choice" mode, so you can search within the set of only 1259 of the highest rated products.
9/1/2014 the letter below was sent to subscribers
Dear Subscribers;
Throughout the Summer and now into the Fall, we've been working on a online database, which involves new hardware and a speedy two server configuration.
While the process has moved as expected,  we've had some glitches and issues with speed performance.
Your feedback has been extremely helpful for catching bugs, and we urge you to let us know if anything is not working as expected, or if there is a feature that you'd like us to add or take away. 
Known issues  and outages (times EST):
August 31, 2014: Search speeds reduced from 11 to 4 seconds; a backup server is in place.

September 1. 6:21 AM Errors on Server 1 — expect outages all day on Monday, September 1 and into end of day Tuesday, September 2.

September 2. Internal testing is complete — we're expecting public access on or before by 3 PM EST September 3. 

September 3. 4:35 EST Both servers restored; all systems go with slow searching.
September 8. Extremely sluggish searches are not acceptable.  We'll post here when it is corrected.
September 8. 5:00 PM Server should be working with no subscriber login required. Speed issues have been corrected.
September 9. 5:00 PM Subscriber login is back in place; content is fully searchable minus images.
September 11. 8:00 AM Images have been restored. We are starting to enter backlogged reviews from the past two weeks. The September issue will ship today with 50 new reviews. Speed issues resolved (all searches less then .08 seconds).  Speedy searching for all.
To report problems with our service, or to offer suggestions, please  email us and we'll send you a review the old fashioned way… by email. Thanks in advance for your patience.