For Immediate Release
Night & Day Studios Becomes One of the Largest Independent Kids' Mobile App Companies in the World
Chooses an Unconventional Approach to Growth
PORTLAND, OR – November 14, 2012 – Night & Day Studios, one of the leading developers of educational and entertainment apps for kids, is forgoing the traditional path of venture capital investment to expand their company. Night & Day Studios has partnered with ScrollMotion, an enterprise mobile software company based in New York City, and secured investment from investor and entrepreneur Steve Chapman, who joins Night & Day Studios as CFO.
Since 2008 Night & Day Studios has grown their business through a balance of calculated risks and experimentation with licensed and proprietary kids' brands alongside agency work. "The app market is still taking shape. The truth is that we're just figuring out what will be disruptive," says Founder Erin Rackelman. "A more organic, R&D-led approach to our business has expanded our market and technical knowledge, and has ultimately led to valuable relationships and an understanding of what consumers respond to."
Night & Day Studios becomes the exclusive children's media licensee of ScrollMotion's interactive app development platform and is onboarding ScrollMotion's portfolio of 800+ kids' apps. ScrollMotion is also taking a stake in Night & Day. Said ScrollMotion's Co-Founder and Chief Creative Officer, Josh Koppel, "There's no better partner for our children's app business than Night & Day. I've been impressed by their work for years. Our collaboration will thrive for a long time to come and I couldn't be happier."
ScrollMotion's licensing and partner brand portfolio includes Warner Bros. Consumer Products Global Publishing (Scooby-Doo, Superman, Batman, DC Super Friends, Looney Tunes, Tom and Jerry, and other properties), Sesame Street, Arthur and other works of Marc Brown, Thomas & Friends, VeggieTales, and more. These brands add to Night & Day's impressive portfolio that includes Peekaboo Barn and the Peekaboo series, and licenses for The World of Eric Carle, Caillou, Richard Scarry's Busytown, Charley Harper, and Ed Emberley. Night & Day Studios will take over support and marketing of existing ScrollMotion kids' apps and produce a new, exciting roster of apps for all partner brands. In addition, by utilizing ScrollMotion's powerful cross- platform development tool, Night & Day has dramatically increased app production, building new products faster and more cost-effectively.
Sara Berliner, VP of Business Development at ScrollMotion and the driving force behind the company's children's and entertainment division, joins Night & Day Studios effective November 26 as the company's first Chief Revenue Officer. Berliner will be based in New York City and will lead the opening of a Manhattan office. With over ten years in kids' media across creative development and product strategy as well as business development and licensing, Berliner brings an uncommon blend of skills and industry experience to the expansion of Night & Day's business. "I'm thrilled to bring together two remarkable technology companies, one changing the way people work and the other the way they play. Night & Day is full of incredible talent and I can't wait to put their creative work in more hands, across more brands, around the world," said Berliner, who will report to CEO and Founder, Nat Sims.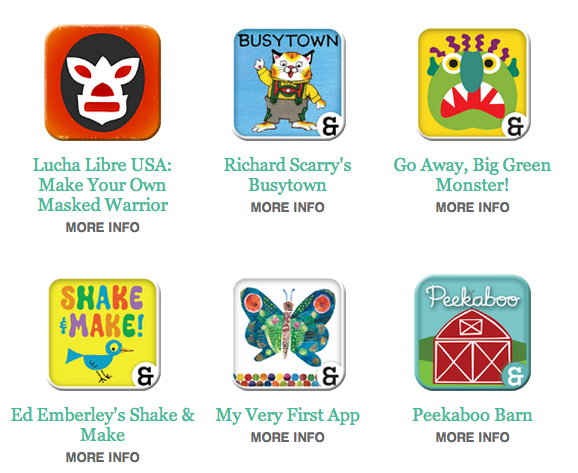 In August, Steve Chapman joined Night & Day Studios as investor and CFO. Chapman brings thirty-plus years of alternative investment experience in a wide range of industries and markets.
"The strategic possibilities for Night & Day Studios are endless. The licenses and partners they attracted prior to the ScrollMotion partnership are world-class. The ScrollMotion technology and partners make the underlying business even stronger," said Chapman. "My preference is to be involved with businesses that are not obsessed with valuation and fundraising, which is very distracting for management and staff. Night & Day's booming agency business with quality customers complements their fundamental business concept while providing a reliable source of growth capital."
Chapman joined a Portland team that has experienced dramatic growth in 2012, growing from 12 to 32 full-time employees and increasing revenue by over 90% two years in a row. Peekaboo Barn alone has been played over 40 million times worldwide, and international sales now represent nearly 30% of the company's app store revenues.
Founder Nat Sims says, "I love the apps we've been able to make and the partnerships we've built. I'm still amazed by the artists we've had a chance to collaborate with. But most of all I'm proud—and humbled—to be able to work with so many great people in our own studios, people who have brought real heart and love to our projects. I think the character of our team shines through in our products and really sets us apart from the other major studios."
Before the end of 2012 Night & Day Studios plans to release 20 iOS and Android app titles; the team will launch over 50 apps in 2013. Next year the company will inaugurate a full-time agency division; introduce and grow three original kids' brands; and seek licensing partnerships for Night & Day's original IP including Peekaboo Barn and the Peekaboo series.
###
About Night & Day Studios
Night & Day Studios creates apps for the arts, education, and entertainment. We partner with media companies and individuals, license and publish brands, and develop our own work. Our aim is to delight the imaginations of children and adults. For more, visit http://www.nightanddaystudios.com/
About ScrollMotion
ScrollMotion is a software company that offers the most effective mobile solutions for businesses across industries. We are changing the way the world's biggest companies create, deploy and manage content by transforming sales, marketing and training into powerful apps. Our products provide instant ROI: increasing productivity, getting bottom-line results and making you look good. For more, visit http://www.scrollmotion.com/
MEDIA CONTACTS: Night & Day Studios Erin Rackelman
Atomic (on behalf of ScrollMotion):
Sean Stevens
212-699-3748 Sean@atomicpr.com
971-506-1229 erin@nightanddaystudios.com